Year of Establishment: 2012 and functional from 2014
Bachelor of Business Administration (BBA) with Dual Specialisations in Marketing Management, Financial Management and Human Resource Management
Together with the objective to develop the student's managerial skills, the department simultaneously works towards inculcating the entrepreneurial spirit. Thus, The Entrepreneur is organised by the department for all the students every year, where they get an opportunity to start their own business by coming up with their own innovative business ideas. The department trains the participants on business skills, bookkeeping and various marketing strategies before the competition begin. The team with the highest profit, best business plan, effective team coordination and innovative products and services wins the coveted title 'The Entrepreneur".
Other Activities:
Case Study is an integral part of the teaching learning process in the department that will help students to develop their analytical skills and greater understanding of the subjects. This practice will also help faculty to continue evolving into management insights and inspire further theoretical inquiry.
Students implement Katharizo every Friday (last day of the class week) where they clean and tidy their classrooms and its surroundings. This practice will inculcate the habit of positive civic sense and also in keeping up with the Swachh Bharat movement in the country.
The department observes and celebrates the World's Entrepreneurs Day on 21st August.
FACULTY PROFILE
MS. WAPANGINLA AO
Dean & HoD (Head of Department)
Qualification:
MHRM (MBA), NET, Ph.D. (Ongoing)
Specialisation:
Human Resource Management,
Soft Skills,
Entrepreneurship.
---
MS. KOMUNI H CHACHE
Qualification:
Specialisation:
Human Resource Management
Financial Management
---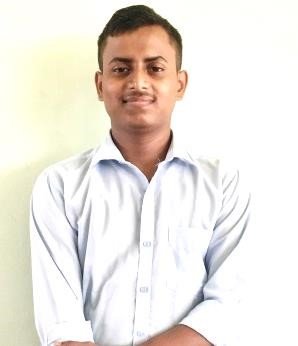 MR. SHIVA PRASAD DEY
Qualification:
M.Com, DCA, M.Phil.(Ongoing)
Specialisation:
---
MR. PURU KICHU
Qualification:
Specialisation:
Financial Management
Accounts
---
MS. SEEMA DEBNATH
Qualification:
Specialisation:
Marketing Management
Human Resource Management